Our domains are the only kind of domains that give real SEO results
Are you tired of not getting SEO results? That's probably because you are not using the right domains...
There are two main criteria that separate our domains from others' and make them ideal for SEO:
We only deal with 100% spam-free domains that have never been misused before. Therefore, our domains are not on the search-engines' radar and are safe for use.




(many times it's almost impossible for the naked eye to detect these domains; we developed sophisticated algorithms and professional manual tests to filter them out)

We only deal with natural high-quality domains, meaning that they all have natural and diverse high PR backlink profile. This backlink profile is the backbone of the domain that assures its quality and where most of its "SEO juice" comes from.
The simple truth is that this kind of domains is the only kind you want to deal with; any domain that fails to follow the above rules will not only be ineffective, but may also cause negative results!

Below is a snapshot of the top backlinks of a typical domain in our inventory (click to enlarge):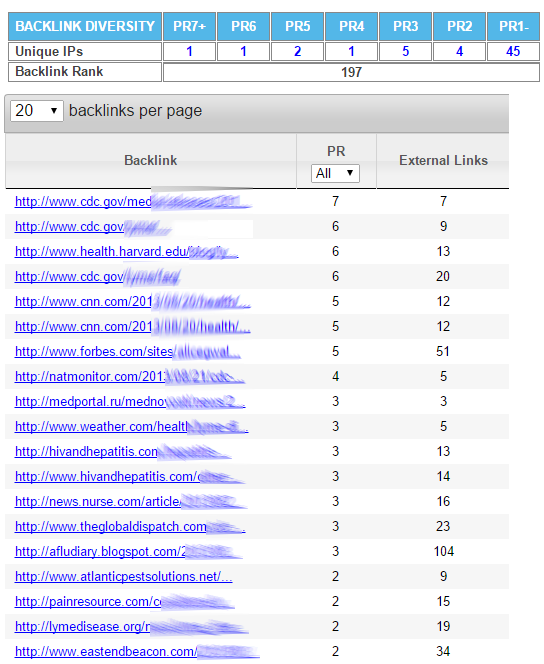 We at TBS can deliver you a peace of mind. When you work with our domains, you know for sure that you get only the best domains that hold real SEO value.
We do not make shortcuts - we don't rely on "empty numbers" such as DA and TF for evaluating our domains; instead we analyze carefully and thoroughly each and every domain based on strict standards to ensure the highest quality backlinks and the cleanest domain history (100% spam-free).
With over 4 years of experience in this field we've constantly improved our techniques, algorithms and user experience. Today, we offer the best SEO domains you can find and provide advanced analyses and features (like searching for domains with specific keywords or categories).
It's important to know that domains with quality backlinks and real SEO value are not cheap. Our prices vary from $15 to over $1,500 per domain, depending on its SEO value (which comes mainly from the backlink profile of the domain). It is also important to keep in mind that while other services may offer you cheaper domains, these domains aren't at the same quality as ours and usually have spam issues (meaning that someone has already misused them). If you don't mind dealing with such domains, you should definitely check our Uncertain Domains and Spammy Domains sections to find domains with up to 90% discount.